Gone are the days when we used to send messages over mailbox! Technology has made the globe into a small village. And as we grow more social, so does the various social platforms. Of course, the spooky nature also multiplies!
Everyone is spooky in some kind of way, even though most try to hide it. Everyone wants to know what their friends, spouses, or BFF's are up to. They spend like over an hour nonstop on Facebook. And this got you wondering, "What are they up to?" or who's keeping them glued to an extent of forgetting that I'm here?"
Top choices to hack Facebook account
[rpt name="facebook"] Today, we bring these 50 latest hack Facebook inbox tips and trick so you can always stay ahead of what someone's up to. Perhaps want to spice up your Facebooking? You simply hack! But again, note that this is black hacking and is punishable by law if caught.
The old fashion style… This is one of the oldest tricks ineffective but can work for the most cunning and keen individuals. It simply involves timing the person when they aren't in close vicinity with their device and then opening the Facebook app on. It is toughest since if the device is locked and you don't know the unlock password or code it won't be successful. If caught unaware, things can turn sow too. This can only be effective for a short term or once in a while.
But in the event that it goes on successfully you can view more than just their Facebook inbox and chat history. It will be like having their passwords. Let's dive into much better ways with very little chance of you getting caught. In fact, the probability of your spooking activity getting noticed is almost zero. The following are the coolest ways of white hacking without getting caught! You're definitely going to love our latest Facebook hacks and tricks. So, let's get started! Shall we?
Method #1. Hack Facebook Inbox Using SPY APPS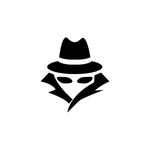 If you simply don't want to know your victim's Facebook account password, these spying apps are excellent.
No hacker would want to get caught in the act or leave tracks behind that can lead to them. With these spying app, you can easily spook into the Facebook inbox of other people without their notice. Considering that FB has plenty of legal policies on use, this method presents the most secure way to get spooky!
You can use these apps to hack Facebook inbox with a lot of ease and convenience. These apps are however either paid for or free. Difference between paid versions and free ones is that the latter is limited on features but can perform the basic task of hacking inbox.
Spying apps are the best because they also conceal your identity completely. They present the best way of getting ahead of your target person's activities on Facebook.
This is a Facebook Messenger spying app built for android and IOS users. Its simply lets you hack Facebook inbox of your "victims" as well as trace their mobiles. It comes with pretty simple and user-friendly GUI, so no prior experience on hacking skills required here.
Its simply what a mere kid can use to spy on their classmate crush! The interface lets you view their friend lists, chats, friend requests plus much more. Oh! We forgot to mention, you don't just get to read their inbox messages only, but you can achieve just much more!
As if that's not all, you can as well track them via their mobile device, read their phone call logs and messages. If you are growing suspicious over your spouse, simply use mSpy to hack Facebook inbox as well as do more. mSpy lets you do 'great' things!
mSpy has three levels of usage, namely Basic, Premium and Bundle.
When you simply want to take your spookiness to the next higher level, XNSpy is the app to go for. It allows you to track your "victims" activities with the details of date and time included. That's a perfect evidence to catch a cheating spouse! It not only lets you hack Facebook inbox, but also gives you access to more than 13 different social messaging apps. It comes with over 150 stunning features, and if you get to use, you'll surely have to appreciate the company's efforts! XNSpy lets you spy on virtually anyone on Facebook.
And if you want to unleash the "black angel" in you, this app lets you get your "victim's" password. All this for free!
3) iKeyMonitor
This is a Keylogger app that an offer more than just recording the keystrokes. It can as well capture screenshots of target device. It simply gives you the opportunity to view everything that the device does. It is available in both the pro and trial versions.
4) Copy9
This is one of the most efficient hacking apps you can ever use. It gives you a remote access to any account and you get to check everything. It offers a seamless hack Facebook inbox method that is completely undetectable or untraceable.
This app allows you to secretly and remotely track the device of the targeted person.
Copy9 is well built with an easy to use interface, any novice can get along with it just perfectly. It comes fully packed with 25 amazing features, including call monitoring and phone tracking via GPS. This software is available as a trial version for only 2 days. Full featured version has plenty of amazing features and is made available upon purchase.
Method #2. Hack Facebook Inbox Using Phishing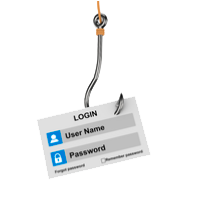 This method is also quite difficult to achieve results with. However, it is still in use and can possibly give you access especially if the target is not much careful. The most common phishing method is one that involves creation of fake login page. After this, the fake page can be sent to the target via email. When the person clicks on the link and enters their details, you will get their details instantly.
This method can be effective but what makes it difficult is because it requires creation of the fake page and then hosting it. It's more of creating a clone website.
Method #3. Hack Facebook Messenger Through Phone number Or Email
These are one of the coolest and limit the chances of getting caught to zero. By simply knowing the person's phone or email address with which they registered their Facebook account, you can easily track their chat history. This is no rocket science hence don't worry about lack of special hacking skills.
If your target prefers the use of the Messenger, you can read virtually everything! Simply follow the simple procedure below:
Open Facebook login page on your browser and click on "Forgot password" link.
Key in the person's email address or their phone number that they have registered their account with. This is going to allow you to steal their account's password for a one time use.
After that, a onetime code can be redirected to your email or phone.
It's as simple as that! And you get access to their entire account.
Method #4. How Can You Read Someone`s Facebook Messages Using Reset The Password Choice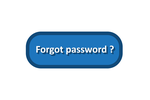 If you are pretty close enough to the person and can be able to answer some personal questions about them, you are good to go with this trick. Follow the step below.
Key in the email of the person's Facebook account. It should be the same email address they used to open their account with.
Click on the "Forgot password" button.
You will be given a chance to change the account's password. Click on "No longer have access to this email".
Now type in a new email address that has never been used on any Facebook account. Procedurally answer the questions asked and get access to their account if you get to answer them correctly.
Method #5. Hack Facebook Inbox With Keylogger
Trying the guesswork of hacking someone's Facebook account without paying a dime can sometimes not give better results. Hence using a Keylogger, you can easily track what the person typed on their device.
A Keylogger is a dirty app that records every single keystroke made. That simply means you can view all their typed in messages instantly without even hacking into their Facebook account. You'll also get to see various passwords not only for Facebook. This method of hacking is one of the simplest as it gives you both the messages and passwords. But without logging into the account, you will not be able to view their chat buddy's messages.
Method #6. Hacking Facebook Over Wi-Fi
This method involves both cookies and Wi-Fi. Cookies are simply set of instructional information gathered and stored by browsers based on a user's visited sites. This information is stored on the device's hard drive hence can be retrieved when needed. If the targeted person is using Wi-Fi, then you can steal their browser's cookies without them noticing.
This doesn't involve stealing username and the password. But rather, you simply trick Facebook that you have used the browser to gain access of the targeted account earlier before. Firesheep is an add-on for Firefox which collects then stores web traffic.
Method #8. Hack Via Online Service
There are quite a number of hack Facebook inbox services on the web that allow you access to your target's account. One good example is Hyper Cracker , which lets you hack any account within seconds for free. Using this site is pretty simple and straightforward too.
Open Hyper Cracker then press the button "Hack now".
On a new browser tab, search and open the person's profile from your account. This is a lot easier if you are friends. Click on the address bar of your browser and copy the ID represented as XYZ in this sample address http:llwww.facebook.com/profile.php?id=XYZ .
Paste the ID copied form step above into the bar of Hyper Cracker.
Next, simply press the "Hack this Facebook account" button.
In a couple of seconds, the password of the person's account will be generated, which you can use to hack. This hack Facebook inbox trick is pretty simple and straightforward.
There are plenty of other online services offering ways of hacking someone's Facebook account. However some may not work as desired and this would lead you to using the spying apps as a more effective method.
Method #9. Hack Without Apps
Now, we've sampled a couple of hack Facebook inbox apps though not exhaustively. If you'd like an alternative dirty trick that doesn't involve installing the apps, here you go! You certainly need not be a guru in IT stuffs like coding. It's just a matter of following simple procedures and you are set.
Perhaps need to know who your kid is chatting with on Facebook? You can simply ask them to log into their profiles and handover the device to you! But that would of course build a bad blood between you. No parent certainly wants that! So just follow this little dirty trick!
Step 1: Open your Facebook friend's profile.
Step 2: Simply right click the Poke menu then select the Copy Link Location from the options. This will save their link ID on the clipboard. The link will look like this: http:llwww.facebook.com/profile.php?id=XYZ. We are interested in the XYZ which can be any random digits and it is the ID we are interested in.
Step 3: on your browser's address bar, simply type in this simple line of code ''javascript: Chat.openTab (XYZ)" ignoring the quotes. Note, the XYZ should be the ID which you copied from step 2 above.
Step 4: now, relax yourself and press enter! There you go, all the chat history of the person on your display!
With just four simple steps, you can hack your friends' Facebook inbox and know what they're up to. Do note though, this trick does not work in certain countries, such as Canada and USA.
Comparing the hack Facebook inbox methods that use the spy apps to the other methods will reveal that spy apps are better off and with additional features.
We've discussed about several methods on hacking Facebook inbox, but we haven't dug deeper into why one would want to do it. So, below are some of the benefits of hacking Facebook inboxes.
Benefits Of Facebook Messenger Hacking
By now you could be thinking that anyone who uses these hack Facebook Messenger methods have a bonus. But the truth behind it is that most people spooking are doing so for good reasons. For instance, in the current generation of social media advent, it is virtually impossible to view or monitor what kids are doing online.
Most teens love Facebook and have thousands of friends, most of which they've never met before. How does a parent monitor and control their kid's chatting activities on Facebook? With these hack tricks, parents can easily keep track of their kids online. If you are really committed to protecting your loved ones, the issue of ethics won't be essential here.
Final Thoughts
As you've seen above the various hack Facebook inbox tricks, it is a process that doesn't require the science of rockets. Out of all these methods, using this spy apps has proven to be the most effective.
These present some of the best ways of keeping teenagers on watch and cheating spouses on track. Some of the spying apps have more advanced features that can as well be made use of. Just find the method that suits your needs well! And don't forget to hack responsibly!